DOT Physicals in Peoria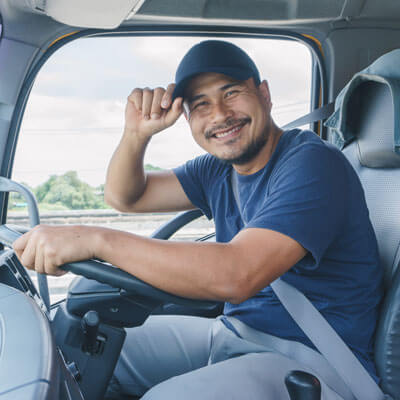 The U.S. Department of Transportation requires that anyone applying for or renewing a Commercial Driver's License (CDL) must pass a DOT exam at least every two years. The Federal Motor Carrier Safety Administration mandates the physical exam (FMCSA) for commercial motor vehicle (CMV) drivers. A DOT physical helps determine if a driver is physically, mentally, and emotionally fit to operate a CMV.
Get a Same-Day Physical in Our Convenient Location
If you need a DOT physical, you no longer have to visit your primary care physician or go to a busy and inconvenient downtown location. Just come to Absolute Wellness instead. Dr. Kelch has gone through the federal certification process to perform same-day DOT physicals in our conveniently located practice that's near the interstate.
"As many trucking companies, including G&D Integrated, are located near our practice, we want drivers to know they don't have to travel far to get their DOT physical," said Dr. Kelch.
What to Bring
Your valid driver's license or other photo ID.
Eyeglasses or contact lenses, if you wear them.
A hearing aid, if applicable.
A list of medications, and the prescribing physician's name and contact information.
A medical release opinion letter from your primary doctor or specialist for any medical conditions being treated, or any recent illness, injury or surgery.
A current FMCSA Waiver or Exemption Certificate or Skills Performance Evaluation if applicable.
What to Expect
We follow all guidelines and protocols set in place by the DOT. You'll come in, fill out the paperwork, and have your exam. After your exam, Dr. Kelch will send your results electronically to the National DOT Registry. You will be given copies of your DOT Medical Exam Report and DOT Medical Card. Without your medical card, you could lose your CDL.
The process takes about 30 minutes.
Book an Appointment
Contact us or call (309) 693-8448 today to schedule an appointment.

DOT Physicals Peoria IL | (309) 693-8448