Extremity Chiropractic in Peoria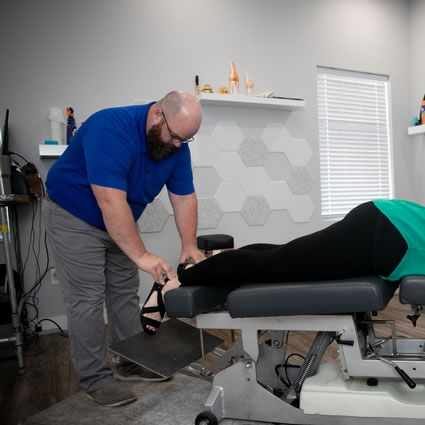 Dr. Kelch is one of only a handful of chiropractors in the Peoria area certified in extremity chiropractic care.
An extremity adjustment is a realignment and proper rehabilitation of extremity joints. Extremity joints are any joints outside of the spine, including hips, knees, ribs, shoulders, elbows, wrists, hands, ankles, feet and even fingers and toes. Aligning the joints will restore normal strength and proper function. This will help to decrease pain and increase performance of those joints.
Book an Appointment
Contact Absolute Wellness today to schedule an appointment! Ask about our new patient special for just $49.
CONTACT US »


Extremity Chiropractic Peoria IL | (309) 693-8448