Meet Dr. Rob Kelch
The Path to Chiropractic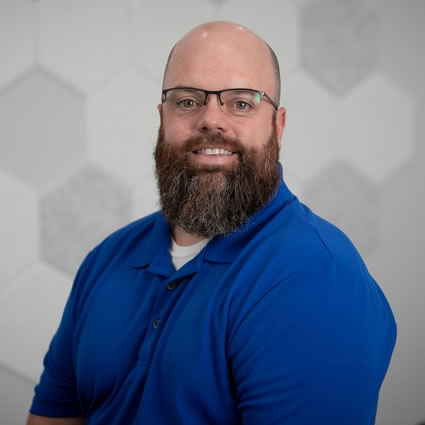 As a high school football player, Dr. Kelch had several knee injuries. He began college as a physical therapy student. "I had a local family friend of ours take me under his wing and mentor me; this friend wanted to show me what chiropractic could do." For Dr. Kelch, who always wanted to work in health care, that experience was what steered him in the direction of chiropractic.
Education and Certifications
Dr. Kelch earned his bachelor's from Illinois State University, and then spent two years in the Local 183 Carpenters Union. He then attended chiropractic college. In 2009, Dr. Kelch graduated from Palmer College of Chiropractic in Davenport, Iowa. He is also a Certified Chiropractic Extremity Practitioner (CCEP) and has been trained through the San Diego Spine Institute for brain traumatology and whiplash.
EXPLORE OUR SERVICES »

Caring for Patients From Across Town & the World
One of the aspects of Dr. Kelch's job that he enjoys most is meeting people from all over the world. As Caterpillar is headquartered in Peoria, Dr. Kelch has had patients from India, Jamaica and New Zealand, among other countries, visit our practice to get care.
A Commitment to Affordability
Dr. Kelch is passionate about making chiropractic care as affordable as possible to the biggest population we can. "Consider that you can get a year's worth of care for $2,000, and that may be only a week's worth of care in the medical field." Our compassionate chiropractor never wants cost to be a barrier to care.
Outside the Practice
When he's not caring for patients, Dr. Kelch enjoys spending time with his wife and three children. He also enjoys hunting and fishing. He and his wife also love entertaining friends at their home.

Dr. Rob Kelch | (309) 693-8448